Business requirements
A leading clothing retailer wants to improve the customer experience and increase sales by collecting data from different sources, like in-store data, website interactions, and email campaigns.
Solution
The customer 360 Data Model uses standardised data guidelines to reduce the complexities of integrating data across cloud applications. We can also extend the data model to create data lakes, generate analytics, train machine learning models, and build a single view of the customer.
Implementation
Connected Sources: Interaction Studio (for website interactions), Amazon S3 bucket (in-store purchase data), and Salesforce Marketing Cloud (email campaigns).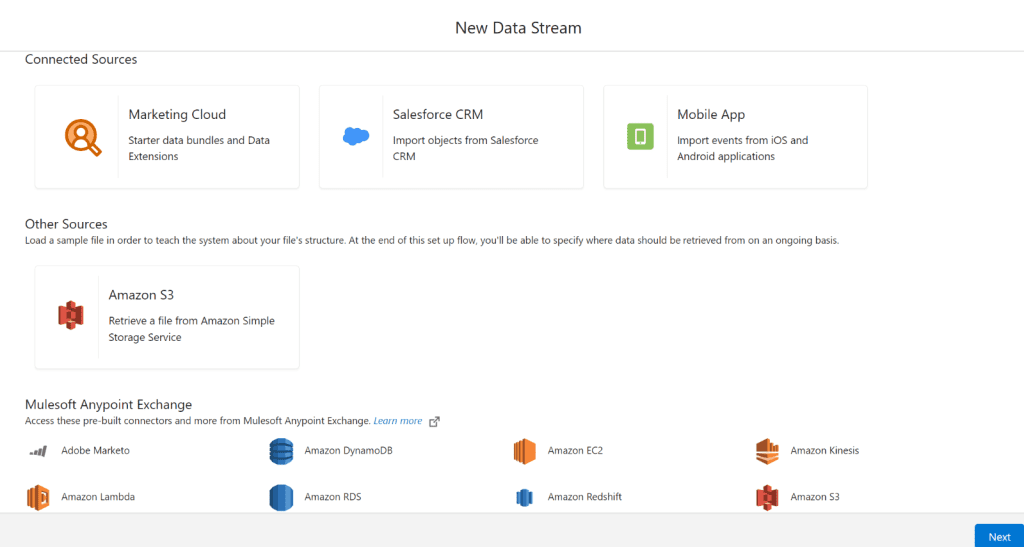 Data Ingestion: The retailer collects fragmented customer data from sources such as website interactions, in-store purchases, and email campaigns.

Data Mapping: Mapping ingested data into the customer 360 data model, making it available for unification, segmentation, and activation.
After creating data streams, we must associate your Data Lake Objects (DLO) with Data Model Objects (DMOs). Only mapped fields and objects with relationships can be used for segmentation and activation.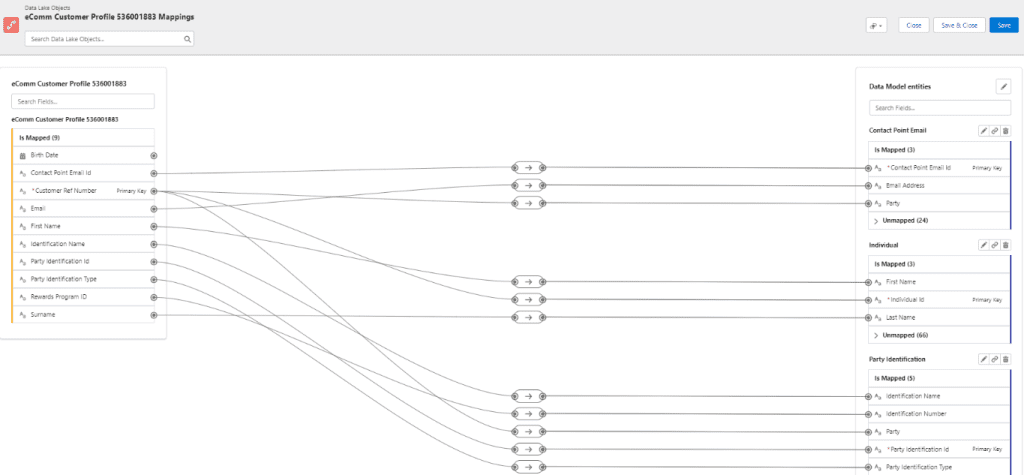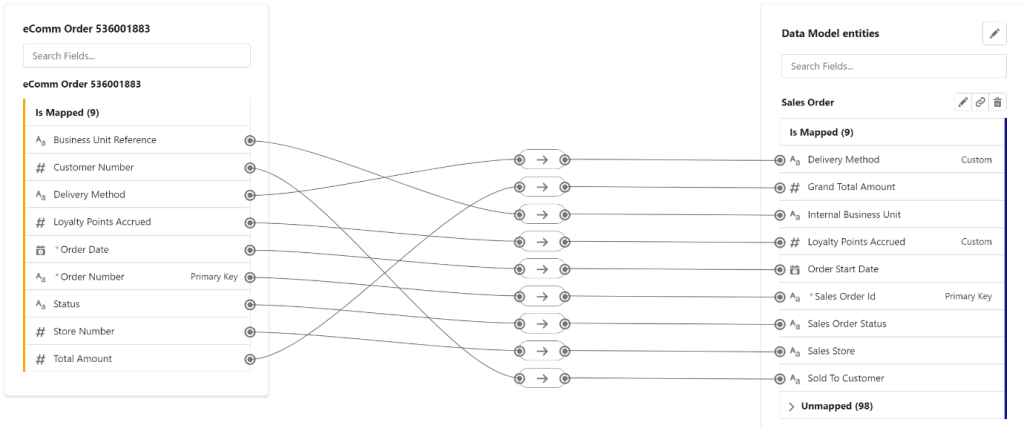 Identity Resolution: The retailer has data from different sources with disconnected data points for the customers.
In this example, Cloudy Clark has six profiles in total across the different data sources.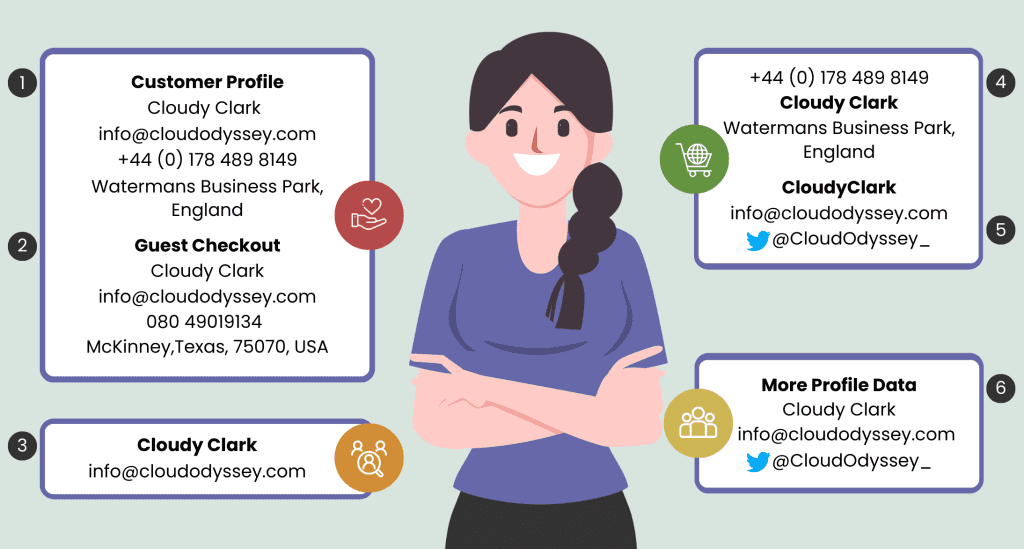 By using these match rules, we have a unified individual profile for Rachel.
Fuzzy first name AND exact normalised address OR
Fuzzy first name AND exact party Identifier OR
Exact first name AND exact normalised email OR
Exact first name AND exact normalised phone OR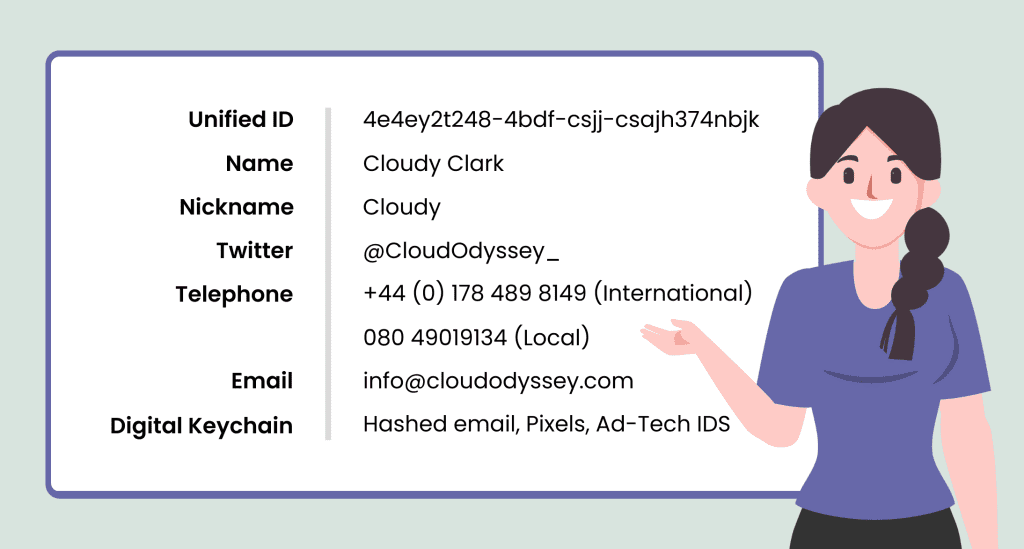 Here is the summary statistics of each rule set

Segmentation
The retailer wants to segment the customer data based on purchase history, target campaigns, and customer experiences.

Activation Target: The retailer uses Marketing Cloud Journey Builder to send personalised campaigns, and the segmented data will be stored in shared data extensions in Marketing Cloud.

Activation: It stores authentication and authorization information for a given activation platform. You can publish your segments, which include contact points and additional attributes for the activation targets. 

Using Marketing Cloud helps retailers send personalised emails, track the email campaign's impact, and continuously improve the customer experience. The retailer can track the customers who opened the email, clicked on the links, and purchased. The retailer can use this information to optimise the email campaigns and refine the customer segments for future campaigns.
Results:
Implementation of Salesforce CDP helps retailers have a unified view of customers, deliver personalised customer experiences, and increase sales.