In today's competitive business landscape, companies often operate with multiple brands or across various countries and regions. Asset sharing among different business units (BUs) becomes necessary to streamline operations and enhance efficiency. Additionally, BUs may also be used for testing and staging environments. In this context, sharing assets can offer significant benefits by reducing duplication of effort and enabling seamless deployment. Let's explore how Content Builder, a feature in Marketing Cloud, facilitates asset sharing across BUs.
What is asset sharing in the Salesforce Marketing Cloud?
Asset sharing in the Salesforce Marketing Cloud refers to the ability to share assets, such as content blocks, files, and templates, with one or more BUs that have Content Builder Sharing enabled.
Sharing permissions and roles can be reviewed and controlled through the
Content Builder > Assets > Share Permissions, and Email Studio > Content.
By making a local copy of a shared asset that retains the original asset's sharing properties, editing shared assets is possible locally. The parent controls the default sharing setting for assets, but assets can be shared with a separate customer key and ID.
Why is sharing assets with different business units necessary?
Companies may use different BU's when they have multiple brands or if they operate in multiple countries or regions. In some cases, BU's can also be used for a testing or staging environment.
Sharing assets can help businesses save time and effort by creating them once and deploying them. Let's see how Content Builder allows businesses to share content among BUs.
Different sharing options are available in Content Builder
View and Send: recipients can only view the content, but they can't edit it.
Edit Globally: recipients can edit the shared content, and any changes made in one business unit will appear in the other BUs with access to the content.
Edit Locally: recipients can create a local email edit that doesn't overwrite the shared email in other BUs. However, the original shared email will reappear if the local edit is deleted.
Sharing the Content Builder Asset
1. Choose the asset you want to share from your Content Builder library and click the "Share" option as shown below.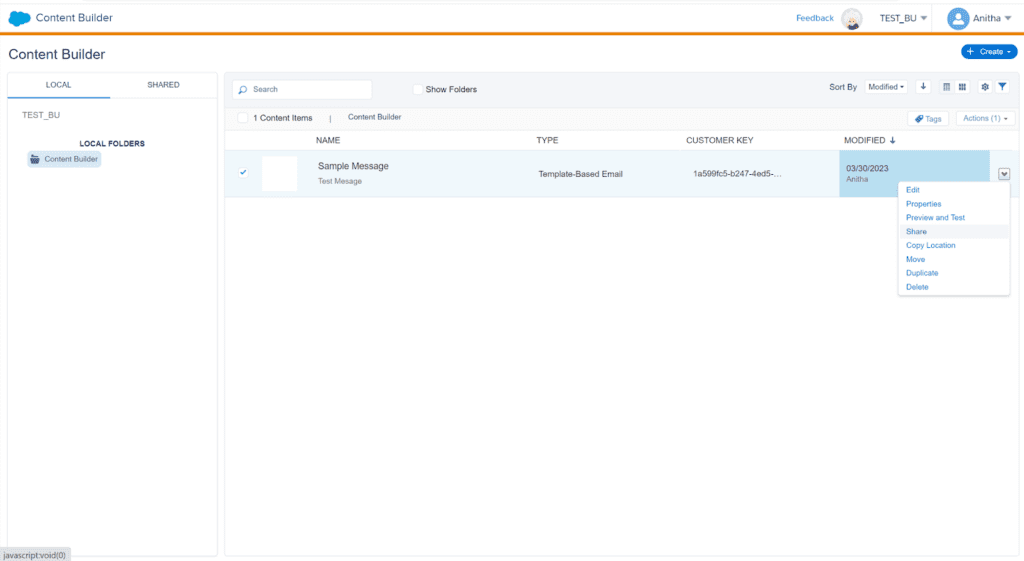 2. You can choose to share across an enterprise or specific business units according to your business requirements.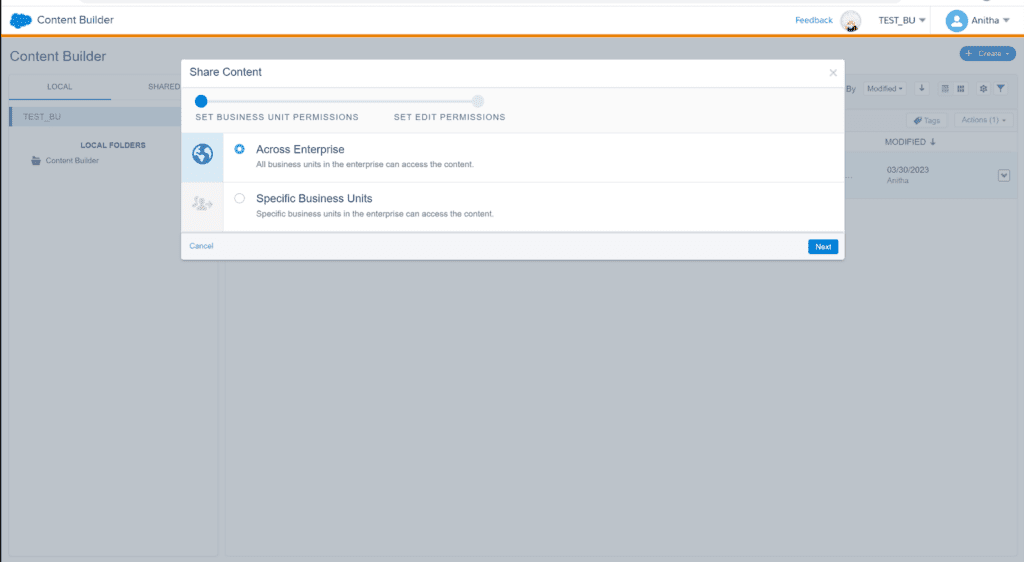 3. Select the sharing option that suits your needs. View and send, edit globally, or edit locally.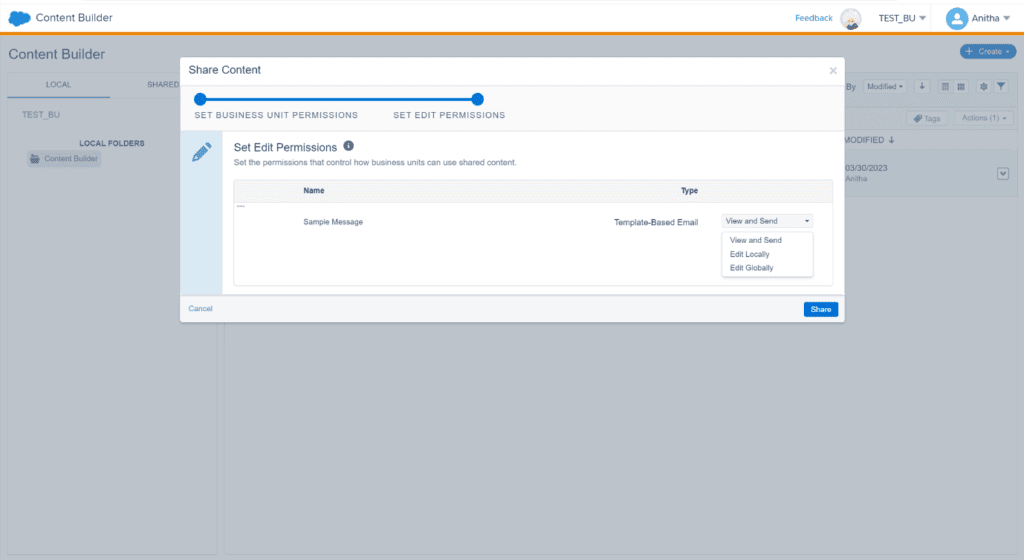 4. Save your changes and share the asset. The asset will now be available to the selected BUs to use.
Sharing a data extension
1. Select the data extension you want to share from your BU and click on Move.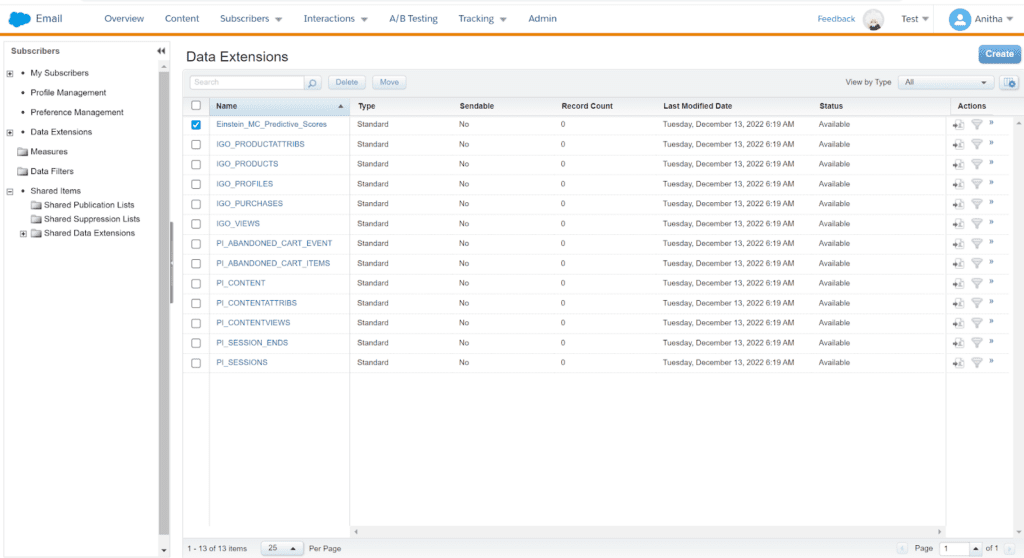 2. Move it to the shared folder.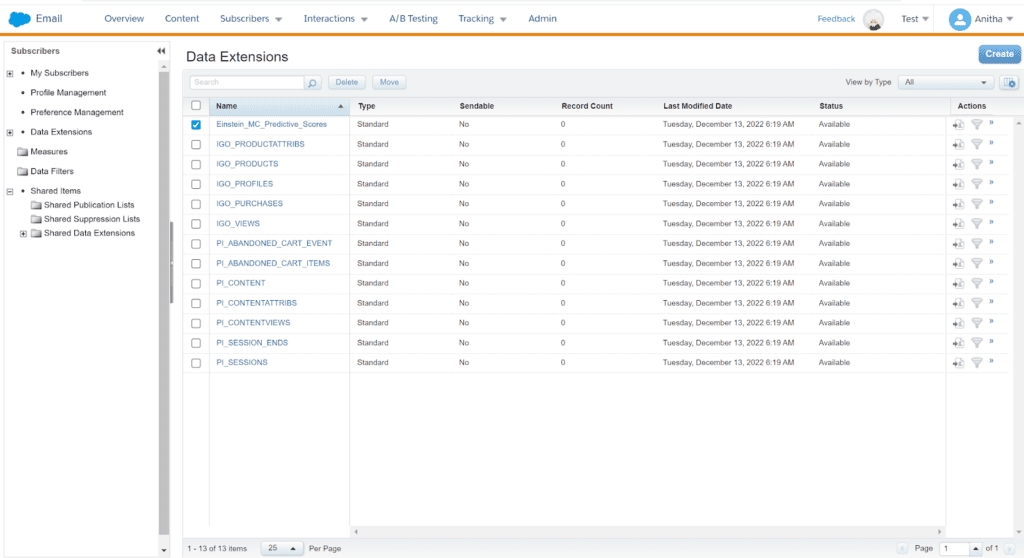 3. Save your changes and share the asset. In the shared folder, the asset is now accessible.
Sharing a journey template
We'll share the standard templates for the journey builder and use them in different BUs.
There are pre-made journey templates that either Salesforce or other users create. A new customer journey can be started using these templates, which can then be customised to meet particular needs.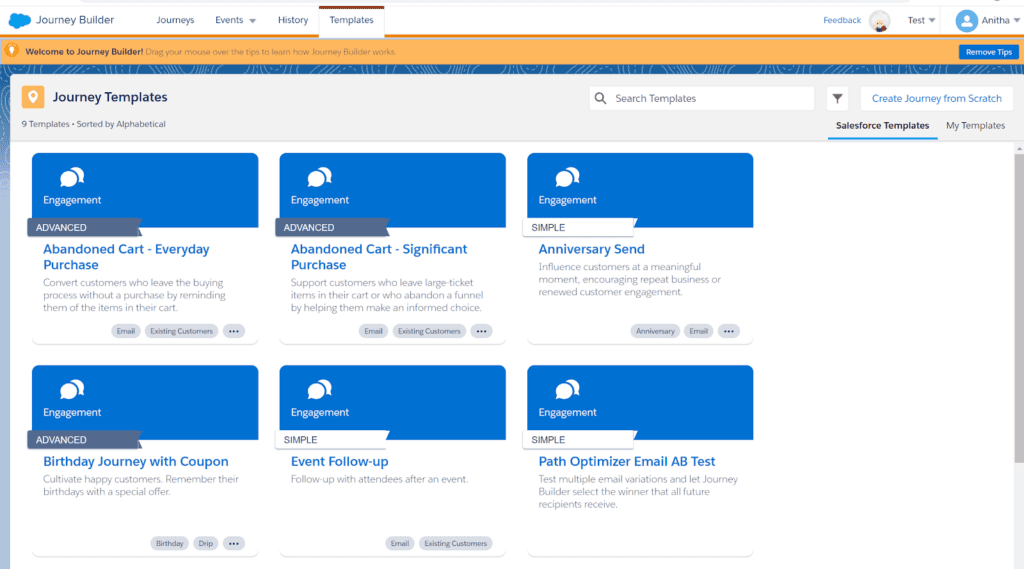 Note: We cannot share a single-sent journey with a template.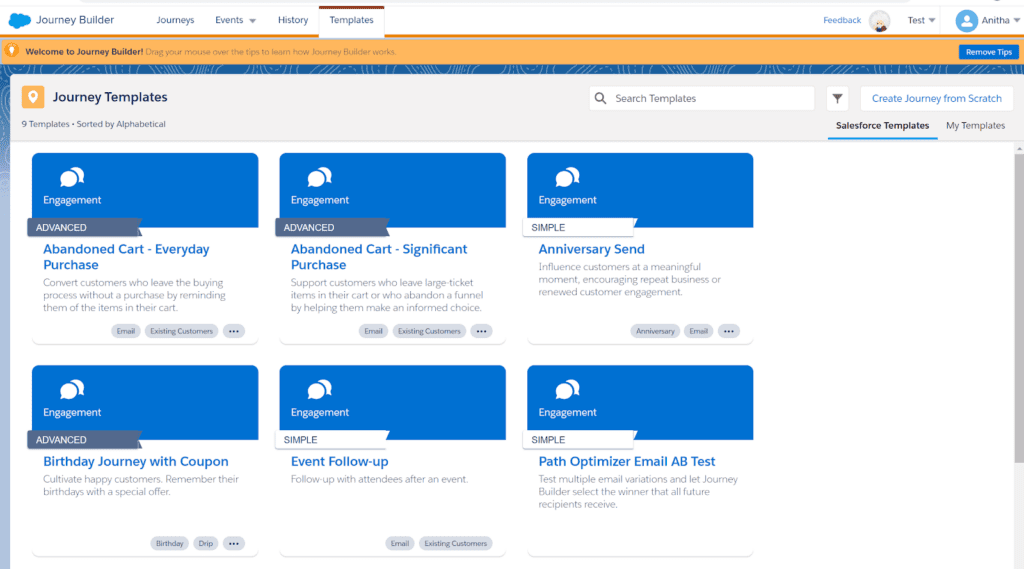 1. Save the template as shown in the below image.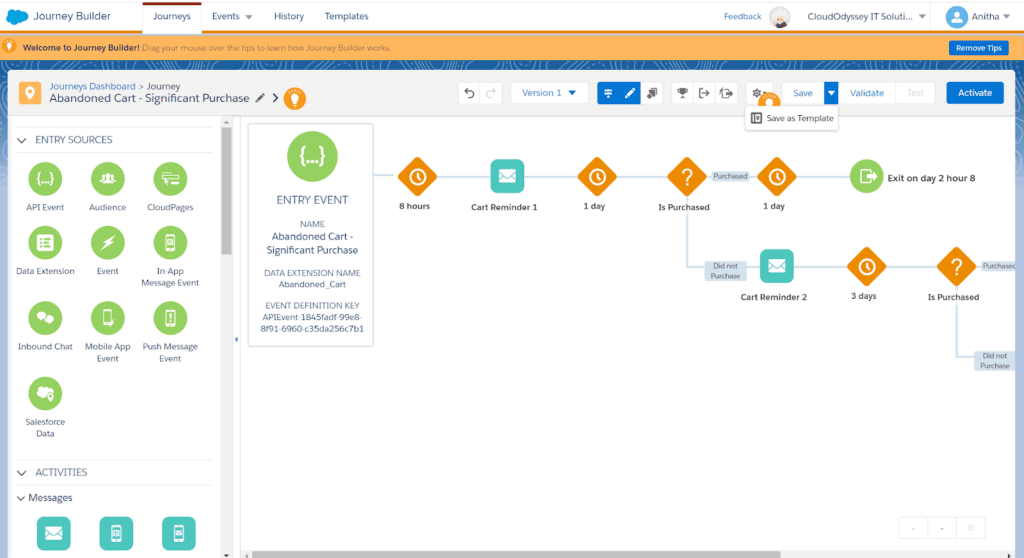 2. You can define the template information.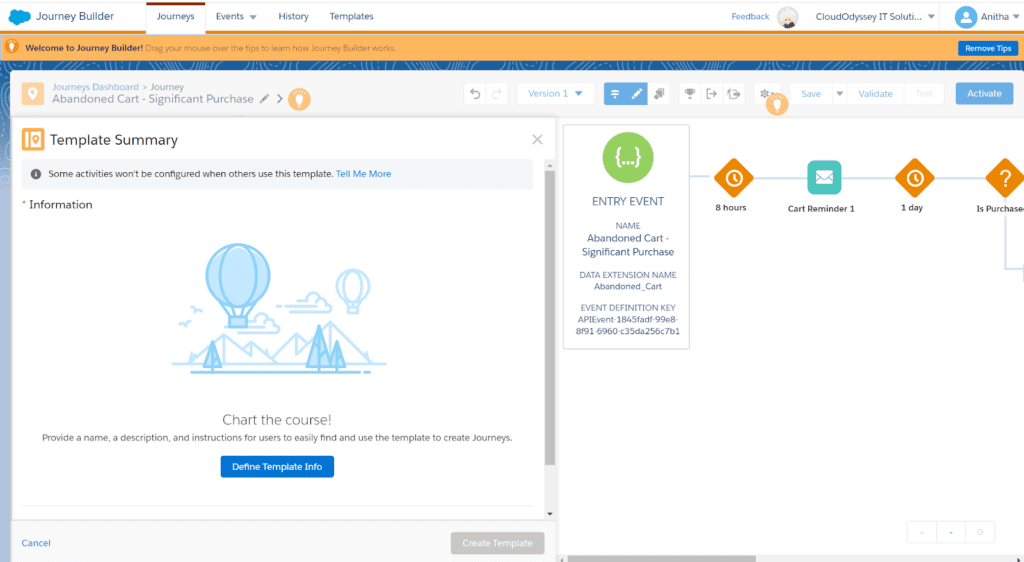 3. You can go ahead and create a template.
4. Once you create a template, you can find it in the "My Templates" tab within Journey Builder for any business unit.
Package manager
Package Manager in Salesforce Marketing Cloud is a feature that simplifies sharing various Marketing Cloud assets, including emails, data extensions, and templates. Users can easily bundle and distribute these assets to other BUs or users within the marketing cloud.
Using Package Manager, you can reuse a set of journeys or automate them.
The package manager can handle all those dependencies and then deploy them to other BUs.
Supported assets to share via package manager
Cloud Pages
Content Pages
Journey Builder
Data extension
Automation Studio
Folder
Steps to share assets through package manager
1. Goto Package Manager and Click on the Packaging tab as shown below and create a new definition.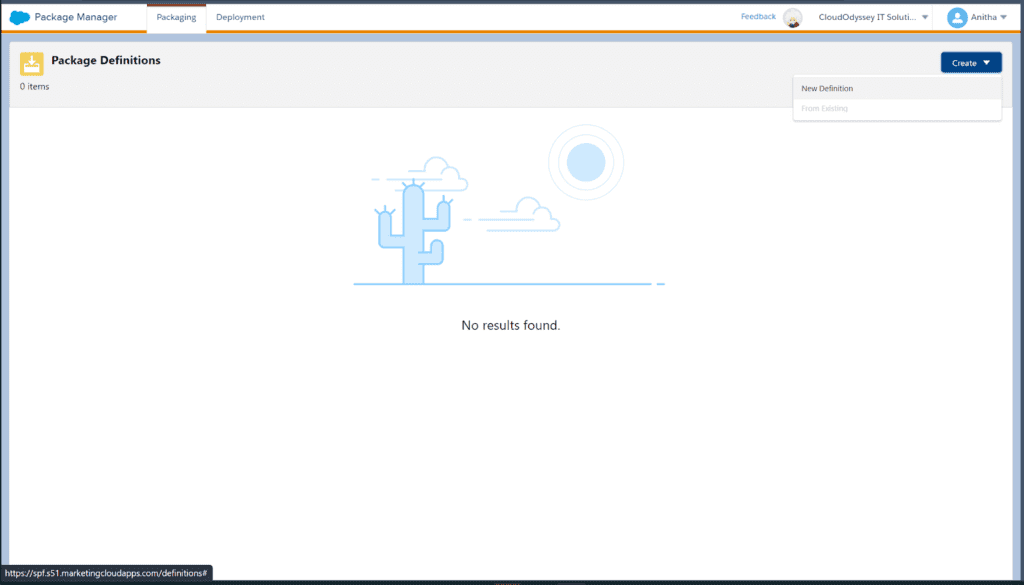 2. Choose all the assets you want to share, click Save and Continue, and give all the necessary information.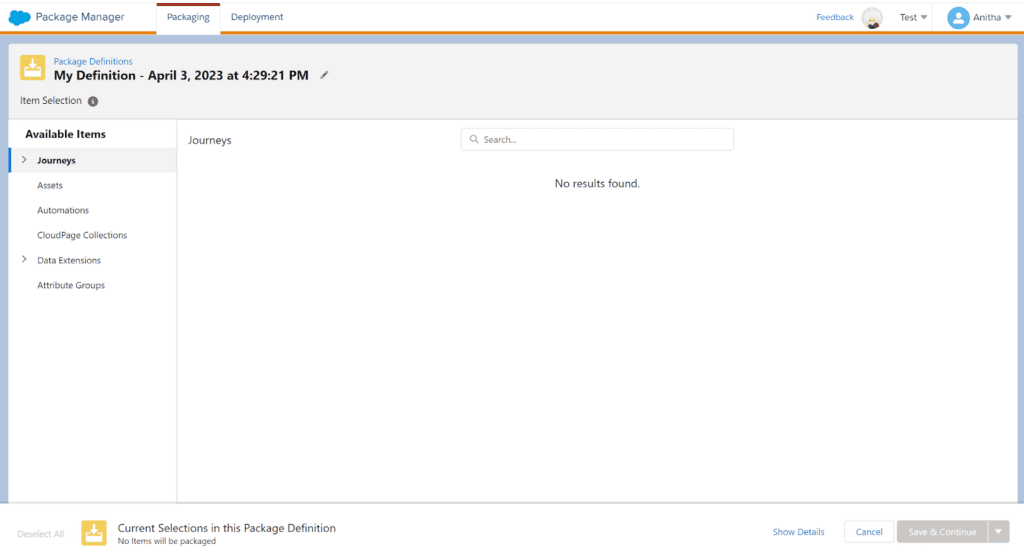 3. After you have given all the necessary information, Package Manager provides options to download the bundled assets as a ZIP file or in JSON format. You can get the file in the format that works best for you.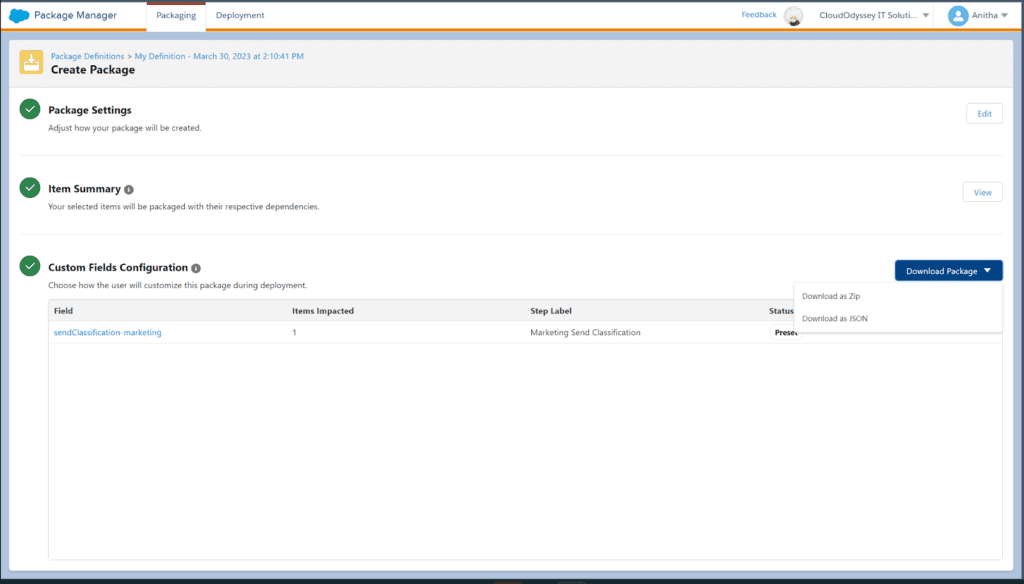 To deploy the packaged data in the desired business unit, navigate to the Deployment tab within the Package Manager.
1. Upload the file, give all the necessary information, and deploy it.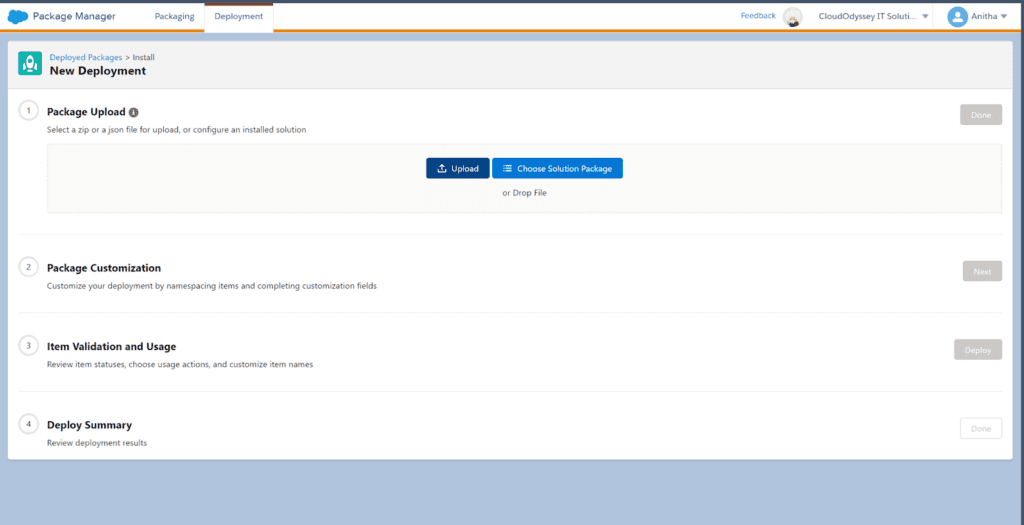 So for businesses that operate with multiple business units and need access to shared assets, Salesforce Content Builder is an ideal solution to safely share content, applying relevant access control policies.
The benefits of implementing an asset-sharing system in your company
Here are the benefits of implementing an asset-sharing system in a company, point-wise:
optimises information sharing
Improves collaboration and productivity
maximises the value of data
Provides tools to share data directly
Sharing permissions and roles can be reviewed and controlled.
Key takeaways
Asset sharing in Salesforce Marketing Cloud allows for sharing content blocks, files, and templates among different BUs with Content Builder Sharing enabled.
Sharing assets with different BUs is necessary for companies with multiple brands or operating in multiple countries or regions, as well as for testing and staging environments.
Content Builder offers different sharing options, including View and Send, Edit Globally, and Edit Locally, allowing recipients to view, edit, or create local edits of shared content.
Assets can be shared across the entire enterprise or specific BUs based on business requirements.
Sharing assets in Content Builder involves selecting the asset and the sharing option and saving the changes to make the asset available for the chosen BUs.
Data extensions and journey templates can be shared by moving them to shared folders or using the Package Manager feature.
Package Manager simplifies the sharing process by bundling various Marketing Cloud assets and allowing users to distribute them to other BUs or users within Marketing Cloud.
Implementing an asset-sharing system in a company offers benefits such as optimised information sharing, improved collaboration and productivity, maximised value of data, and controlled sharing permissions and roles.
A centralised asset storage system and digital asset management software can further enhance the efficiency of asset sharing.
Automated asset storage systems streamline the process of sharing assets and reduce duplication of effort.